One A Day – 534

Jazz Tense at Mi Lola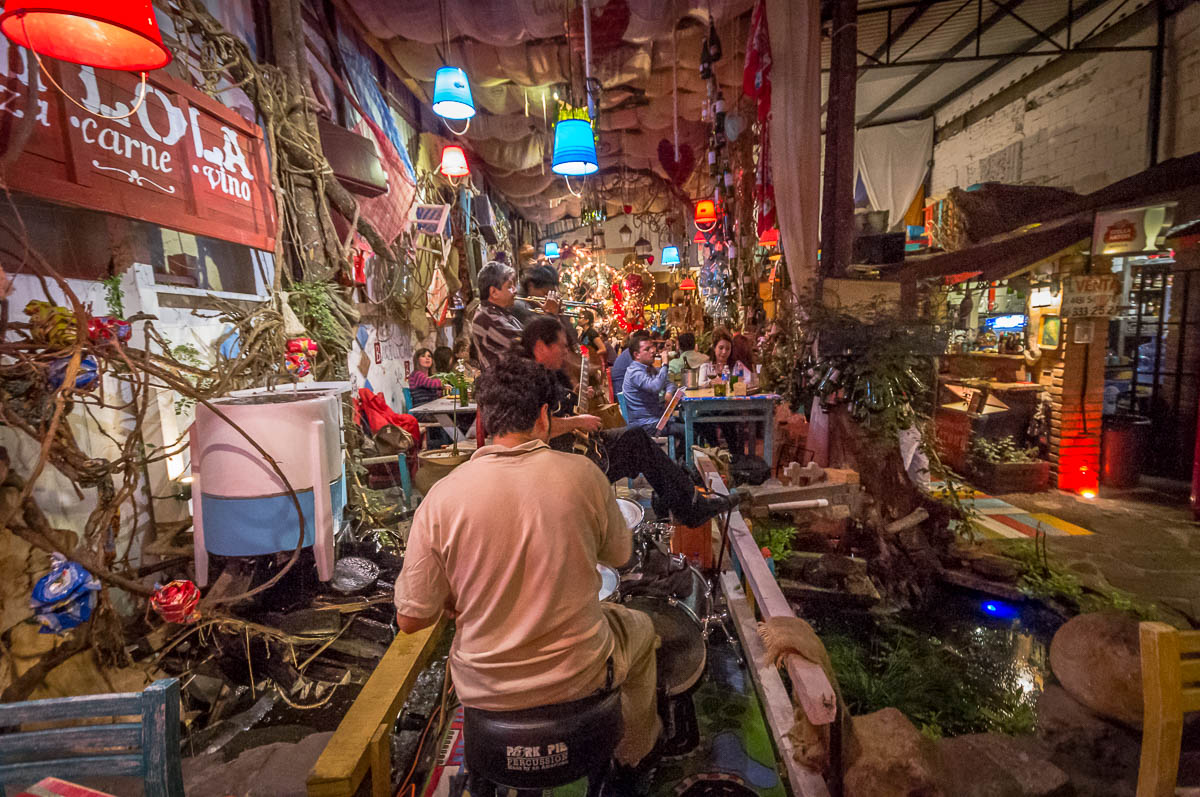 A Bit Chaotic

In front of the washing machine fountain, over the lagoon.
Jazz Tense
– Víctor Próspero,Trompeta, Flügelhorn – Roger Vargas, Batería – Franco Lugo, Monreal Guitarra – Irepan, Rojas Contrabajo

Mi Lola, Camelinas, Morelia, Michoacán, México

October 11, 2014

Copyright, all rights reserved
Mi Lola is a chain restaurant with Pizza and Argentine-style grilled meats. The interior decor is quite eclectic – sort of garage sale chic. The pizza is quite good – thin crust and flavorful. I haven't had a change to try the grill yet, but I imagine I will in time. It was packed. Jazz Tense had a bit of trouble finding a place to play, but eventually, by straddling the bridge over the lagoon, it worked out ok.