One A Day – 961 – Rodrigo Nefthalí López Alarcón
Portrait of an Artist.
In her eyes
Shades
Transcend
Dimension Warm
Passionate
In hand
Seeking Center
Peace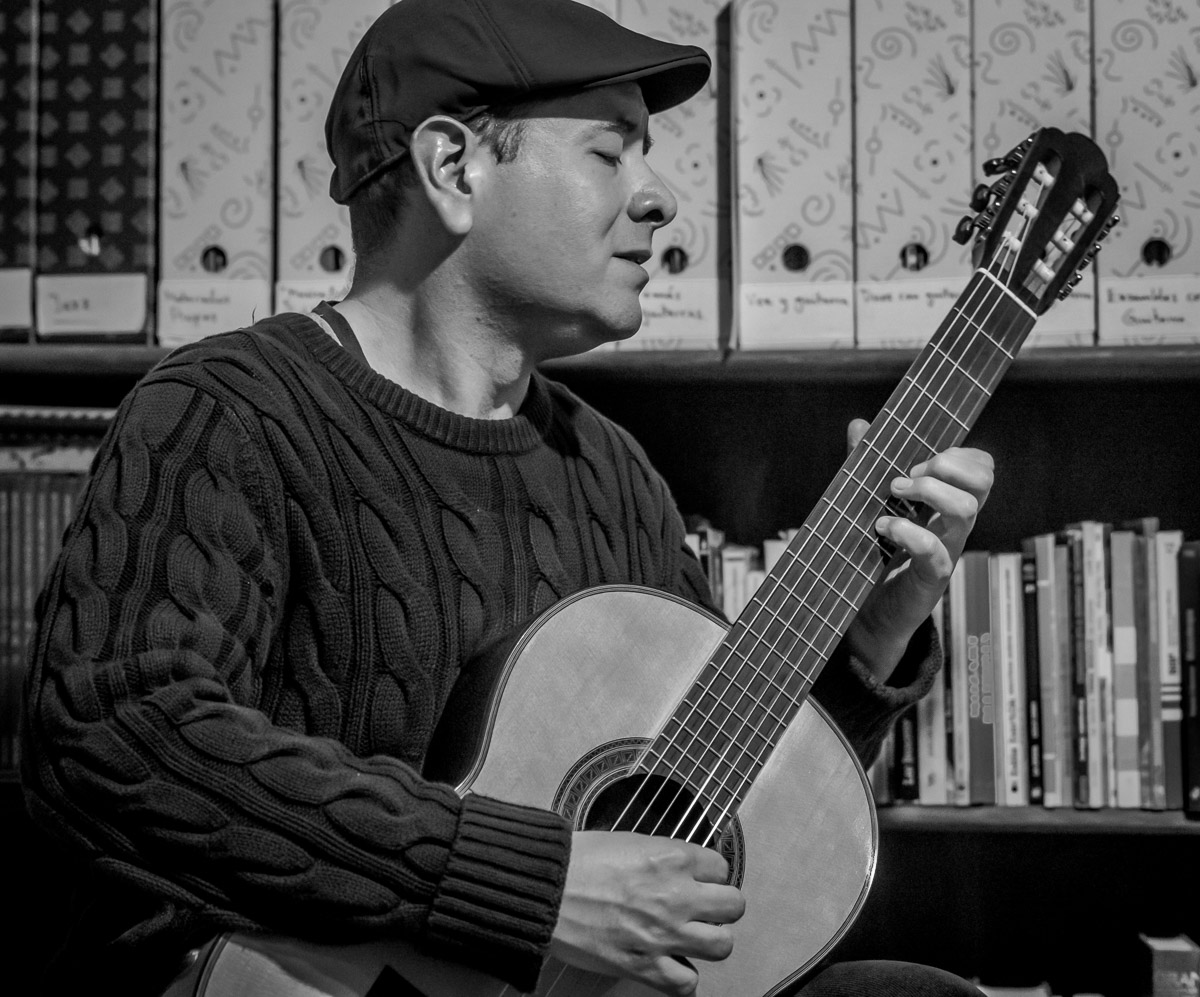 Even
Impressions
Private concert – Rodrigo Nefthalí López Alarcón.

Centro, Morelia, Michoacán, México

March 16, 2017

Copyright, all rights reserved
These photos are from a private concert, in the home of Rodrigo Nefthali. These are impressions of the artist, the evening, and a friend. As such, they were not easy to finish – portraits like this never are. It was an excellent concert for a small group of friends. Rodrigo plays classical guitar, jazz and I'm sure, much more. His playing is both technically and emotionally very rich. We all felt very special to be invited and be able to share the evening.
Rodrigo – Saludos Amigo!