One A Day – 1055 – Nurio
On the Plaza
In Conversation
Hold the Hat
Classic Afternoon
The Colors of Their Lives
Families Together, Under the Cross
Band Break
Graciela & Friends
While We Wait for the Tent to Rise – Dulces
Community
Present and Future Community Leaders
Kids Out of School
Nurio – Really Wide Streets
Scale
Life Colors
Independence
Eyes
Every One Sings
Sing With Your Heart
It's OK. We get it guy.
Singing Strong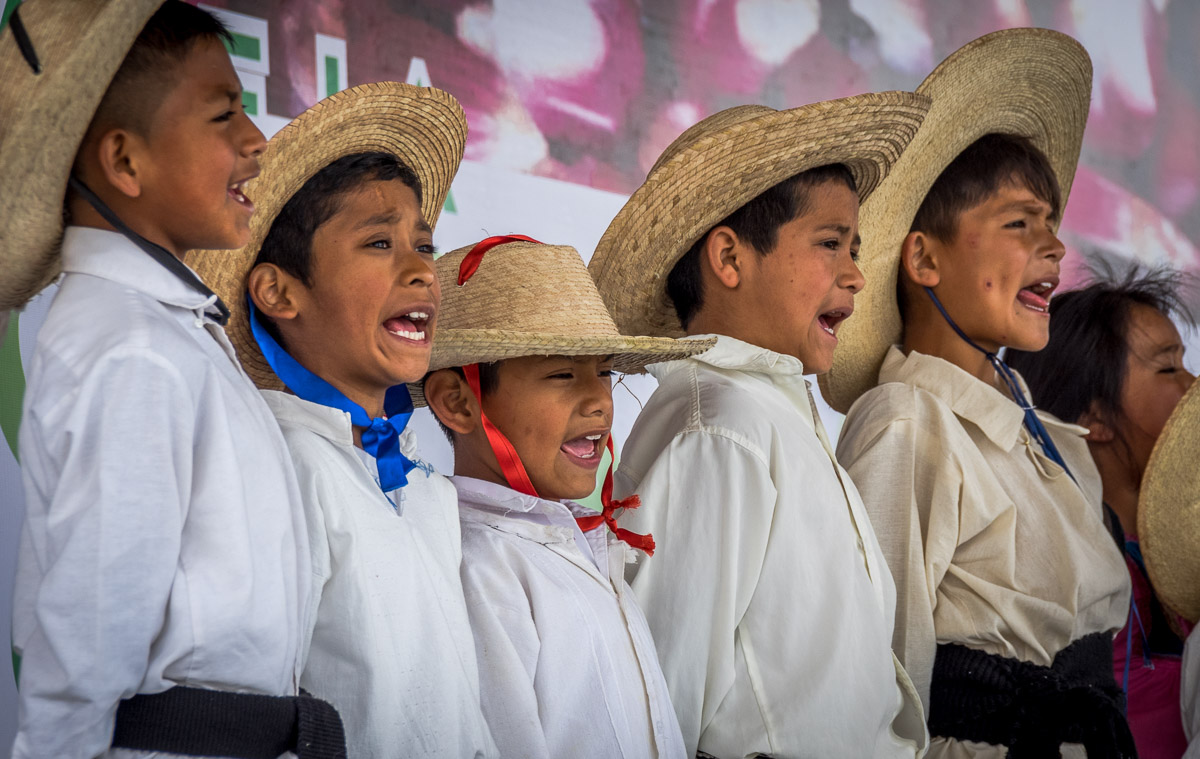 Purepecha Voices
Japanese Visitors
Purepecha Lunch with Graciela
Steamed Corundas Over an Open Fire
Nurio – Historic Valley
Pastoral
Find Your Paradise
Ricardo introduces the 140 member Nurio Youth Orchestra
The First Chair is Not Ready for His Close Up
Amazing Sights & Sounds
Mothers' Watch
Feria de la Mazorca y Fiesta al Señor de los Milagros,
Nurio, Michoacán, México

October 11, 2017

Copyright, all rights reserved
This is a large group of photos for one posting. I know I say that a lot, but over thirty? Yeah. It is. But I have a lot of feelings wrapped up in this trip and these images so I decided I couldn't break them up. The story here is important. Nurio is a small town with an amazing history and culture. There are many things it doesn't have, but something that it does have is a 140 member youth orchestra. Yes, that is right, 14o members, ages 7 to 18. They have enough support to have instruments, suits for performances, a conductor, and several teachers that work with them. This is a town of about 3,5oo people. They support their kids.
There is much more to this story and it is only one of many I want to start telling. I will be releasing a Patreon page soon that will give a lot more information about this phase of the Retratos project. I will link to it here when it is ready. What I want you to know is this is very much the kind of work you will see going forward. The jazz photos will continue, but this work – positive stories and pictures about people here in Michoacan is going to take an important role and be the subject of the next exhibition for the Retratos series, next year.
Stick with me if you are interested and want to see and know more.